Our Adult Day Care Program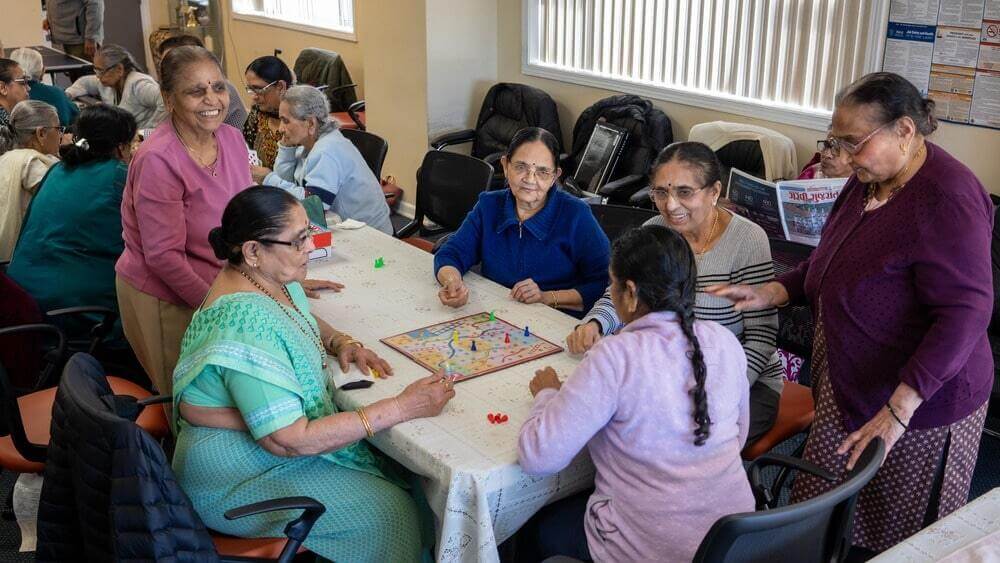 Getting older doesn't mean being lonely or slowing down. Your golden years can be a great time!
Our adult day care centers provide a venue for the elderly to get involved in structured and fun-filled activities. We provide breakfast, hot lunch and snacks to our participants. On-site medical monitoring is available by trained nurses. Yoga & fitness sessions, health education and seminars, recreational activities and round trip transportation services from their home to the centers by our experienced drivers are also available free of charge for those who qualify. Come join the party at one of our
6 convenient Chicagoland locations
.
Our ADS Coordinators are specially trained to take care of the elderly. We also have a nurse on staff at every location for regular checkups and in case any emergency should arise. A typical day at UMAS begins with the Morning Prayer and exercise to refresh the body and the soul which is followed by a healthy breakfast. Seniors then read newspapers, color paintings or solve puzzles based on their interest. A nutritious lunch is served every day at our kitchen which is followed by hearty discussions over any topic of interest. Seniors can either play games or watch television based on their interest. The day ends with evening tea and snacks and everybody parts with a promise to meet the next day. We also provide transportation free of charge as a service. Special days include outings to libraries, temples, public places and grocery stores. We also celebrate all festivals and holidays with splendor at all our centers. The best part of which is that the seniors don't miss their own country and rejoice as they used to do a few years back.
What our Adult Caregivers can & can't do
We are hiring!
If you have a passion to help those in need then apply to become a Cargiver.