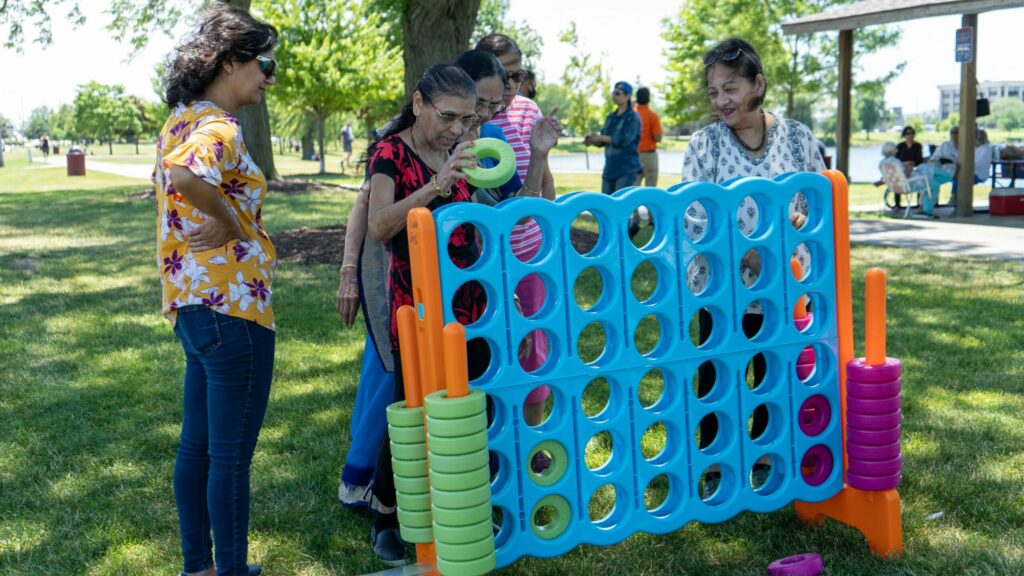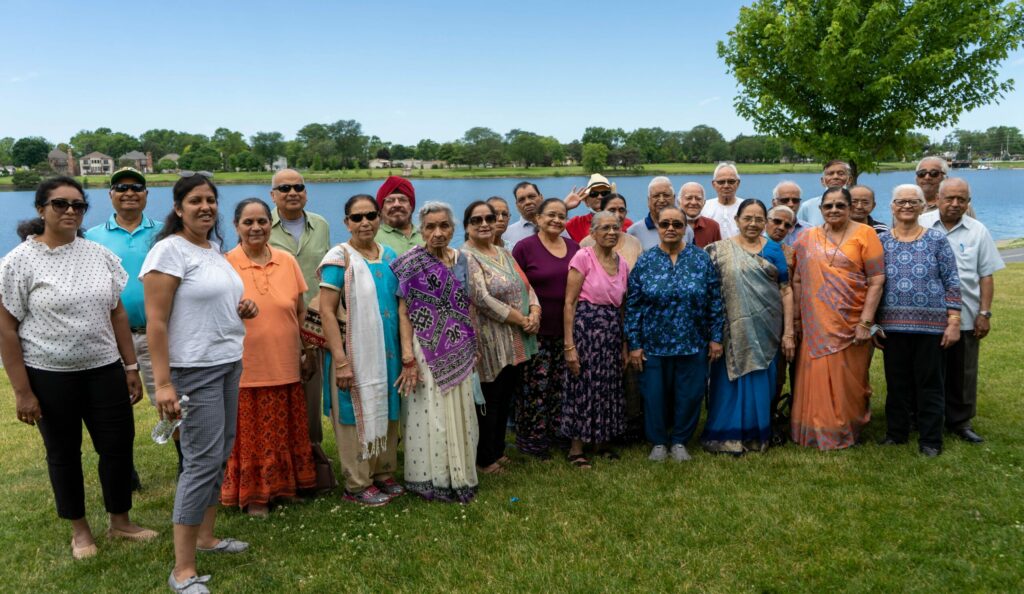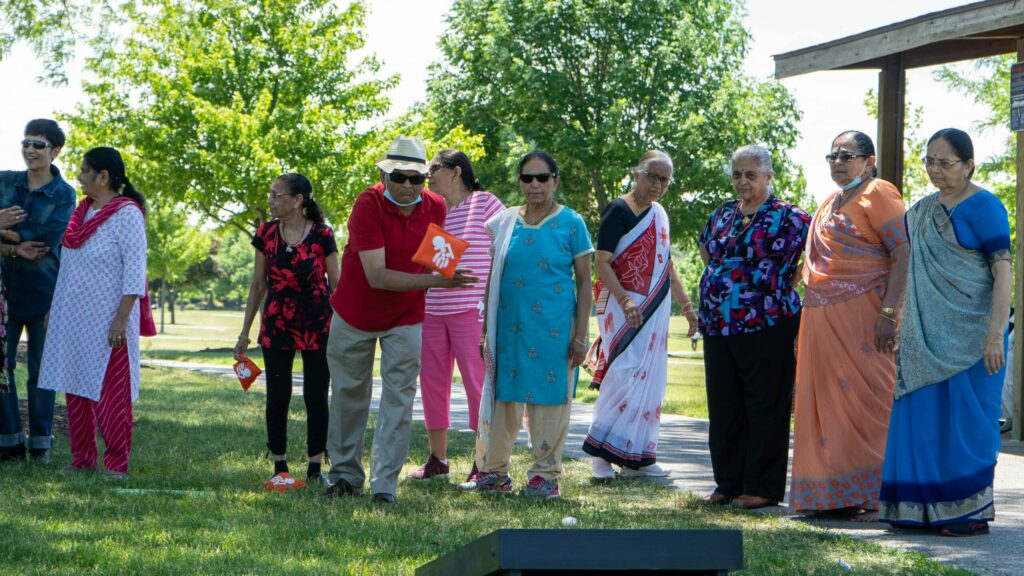 See More Pictures from Niles, Vernon Hills, and Chicago ADS Picnic
For Chicagoans, summer is very exciting after 8 months of remaining indoors in cold weather. Our ADS staff in all Six Senior Centers planned different outdoor activities, games, temple visits, Museum visits & picnics in the month of June-August. Chicago, Niles, and Vernon Hills Senior Centers get together and planned a picnic on 6/22/22 at Lake Opeka, Des Plaines. It was very rejuvenating for seniors as they strolled around the lake, took fresh air, and did some breathing exercises as a group activity. Danced to Bollywood music songs, played Beanbag toss and some of them sang songs, enjoyed picnic snacks, and lunch, and came back refreshed.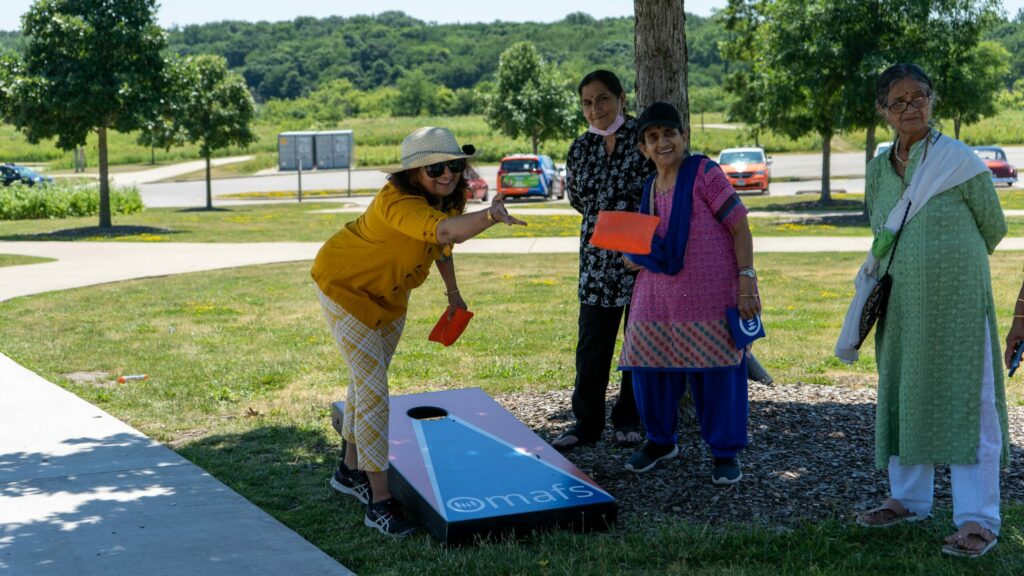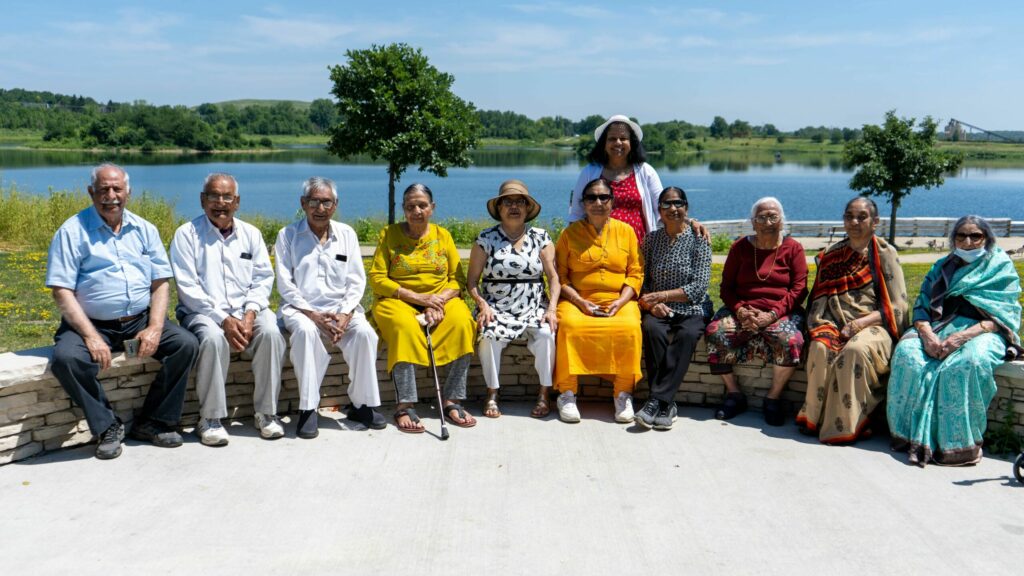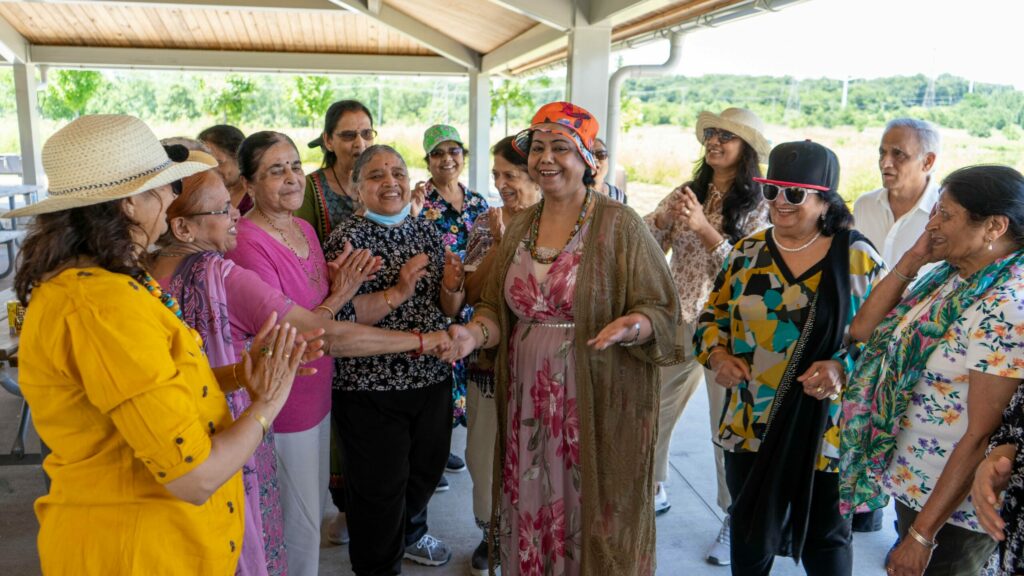 See More Pictures from Naperville and Orland Park ADS Picnic
Picnics/outdoors Continue. Our Naperville& Orland Park ADS centers are not behind, they also planned a picnic at Whalon Lake in Will County. The day was full of sun, so all seniors soaked in the sunshine in the open land around the lake in the morning hour but come to the shed at noon time to have refreshments, and cold drinks. ADS staff started singing karaoke music, and the fun start when almost every senior member danced to the tunes of popular songs of yester years. It is infectious, as some of the seniors were sitting quite also came to dance and tried to sing karaoke for the first time in their life. More excitement came when the Founder of UMAS Dr. Santosh Kumar also joined them. Each of them was quite a in line to dance with her. Later the Lunch was distributed and ended with cold watermelon and mangoes as a fresh and healthy dessert. The zoom link was arranged for those who couldn't join in person to enjoy virtually.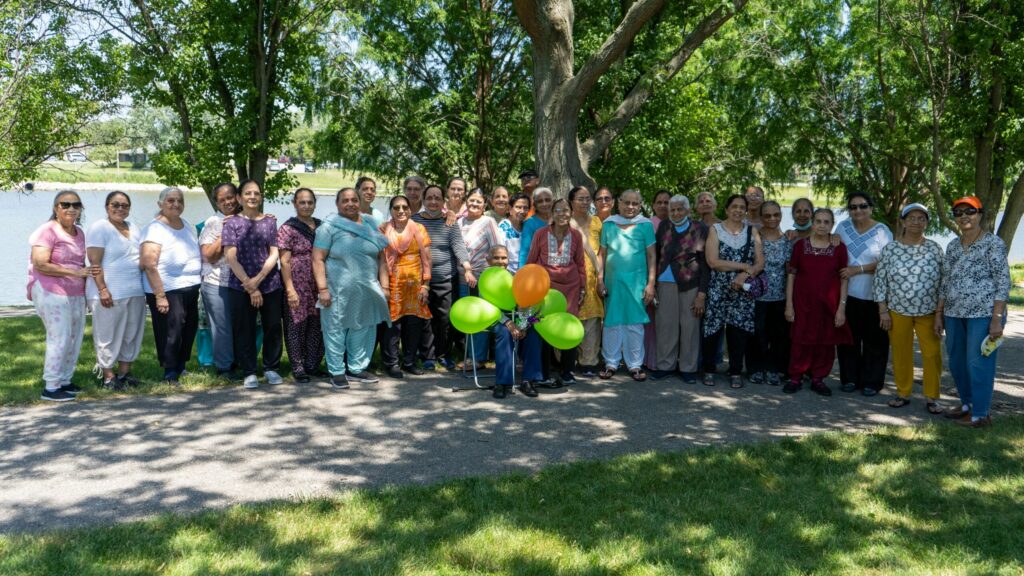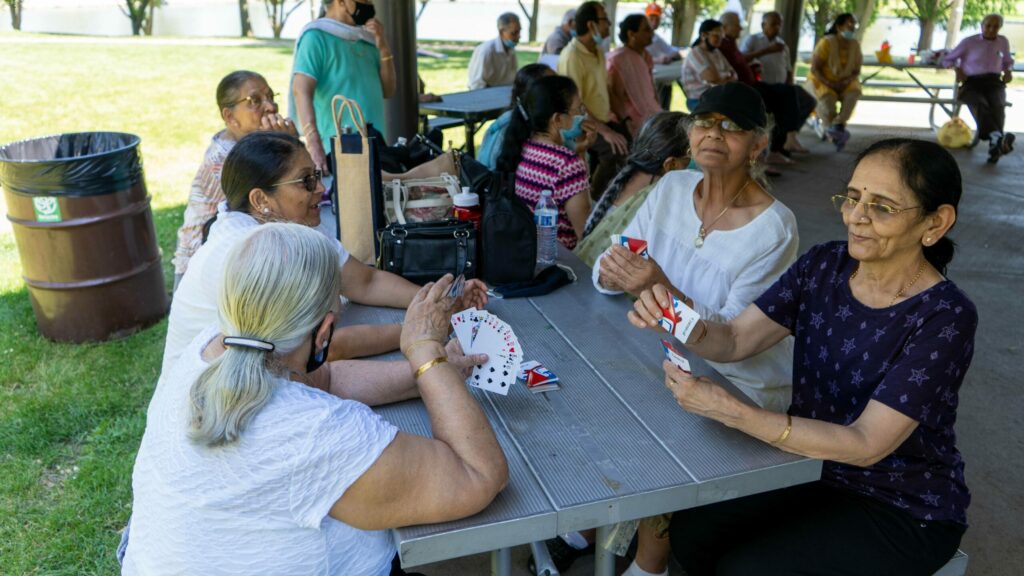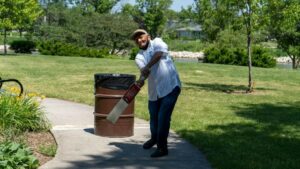 See More Pictures from Schaumburg ADS Picnic